Back
Privacy Policy for using BITZER Smart Connect in Google Home
Overview:
We will take proper security measures to protect your personal information strictly according to the Information Security Standard. You can also delete your personal information at any time. If you do not agree with this privacy policy, you will not be able to use this APP.
This privacy statement (hereinafter referred to as "this statement") explains how BITZER Smart Connect (hereinafter referred to as "the App" or "we") collects and processes your personal and private information to enable the access and control of HVAC-R products and declares the commitment of privacy protection by the App. This statement might be subject to update or change according to the conditions of information processing. Please read, understand and agree this statement or any other supplementary statements before submitting your personal or private information to the App.
This statement includes:
I. We need to collect the following types of personal information / permissions to provide complete product experience with your consent:
Device information.
Device name, type, icon, brand, model and MAC address.
Data generated from normal use of functions.
Phone language.
The App will display language according to the phone language setting to fit your language preference.
Phone OS / version.
If the App has encountered with a problem, the App will collect your phone information (phone model, OS and version) to help identify the issue and accelerate resolution.
II. How we collect personal information:
1. We will explain in details the conditions of collecting, using and protecting information for your better understanding of how your personal information will be processed. All our actions strictly follow the General Data Protection Regulation (GDPR) issued by the European Union.
2. We do not collect your data, which may reveal personal race or its source, political opinion, religion/philosophical belief, labor union membership, personal gene identification, biological data, or data related to heath, sexual life or sexual orientation. We do not collect personal data of users under the age of 16 without permission from their legal guardians. If you are under the age of 16, you need to get permission from your parent or other legal guardian before using the App and products.
3. We removed third party SDKs not necessary for current products to prevent your personal information from leakage via unknown sources.
III. Your rights:
1. You can mail to cloud@bitzerdk.com for direct contact with us and to delete your data stored in cloud, but the operation will also delete your synced data in the cloud with third party, causing unavailability of Google services.
2. You can mail to cloud@bitzerdk.com for direct contact with us and to delete your account and all personal data in cloud will be also deleted. You have the rights to delete your account and personal data at any time.
3. You have the rights to know the conditions of data collection including your consent to upload the data in cloud.
IV. How we protect your personal information:
1. Predictive security measures in physical isolation, technical and legal manners are taken in this App to protect your personal information from missing, leakage, abuse use and unauthorized access, disclosure, alteration and erasion and keep protecting user privacy as first principle.
2. A data protection officer (DPO) is assigned with contact Jonas.Johanssen@bitzerdk.com
3. If your personal data is leaked, we will report to you for the situation of data leakage within 72 hours. Remedial measures will be taken immediately and reported to you. If we are unable to report the situation within 72 hours to you, we will explain the reason of this delay in subsequent report.
4. We will periodically update the measures for data protection including but not limited to data encryption and physical measures. We may inform you for certain updates according to conditions.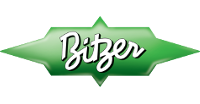 BITZER Electronics A/S
Kærvej 77
6400 Sønderborg
Denmark
Email: info@bitzerdk.com
Back